Your company website is presumably your most powerful marketing tool, and is one of the best methods to drive success in the digital age. The web design and interface make an immediate impression for its users — so when your website appears to be out-of-date or lacks compelling visuals, users may decide they do not trust the website and bounce. If you're seeing user engagement diminish, it may be time to start thinking about redesigning your website. This can be a difficult decision for many businesses as they may not know where to begin this process.
To help, Unleashed has put together a list of 14 signs for when your website needs a redesign and a how-to guide with the 8 steps you need to plan your redesign.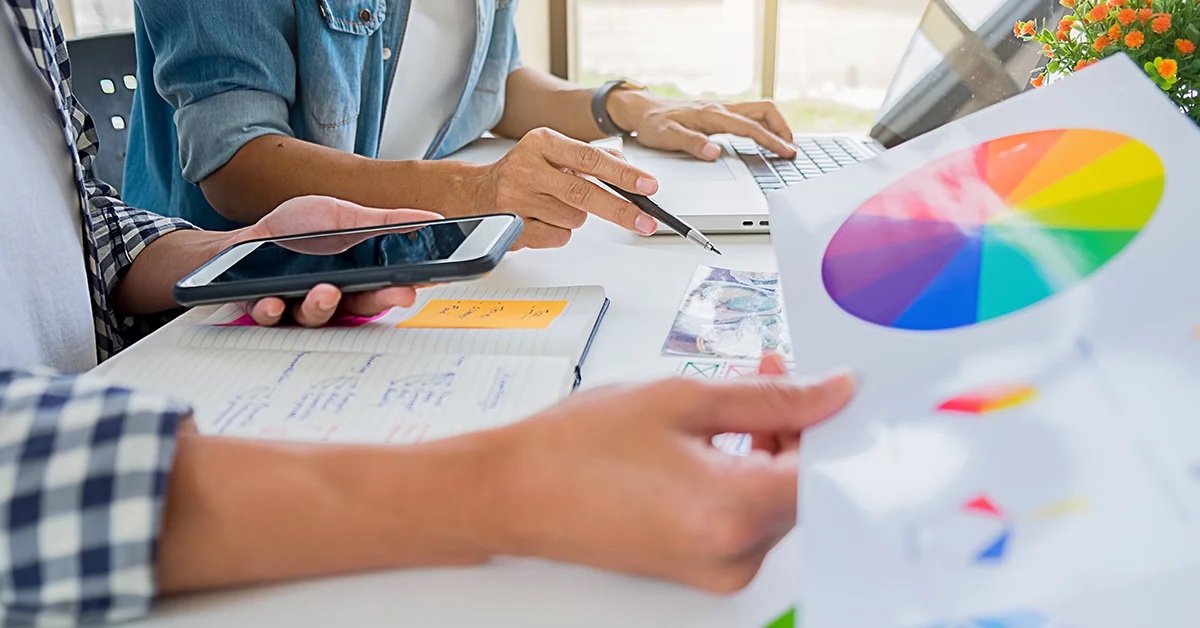 What is a Website Redesign?
First, let's better understand what a website redesign effort entails and the difference between a redesign and a refresh.
During a website redesign, significant changes are made to the overall website structure, codebase, navigation, visual frontend design, content, form layouts, and possibly the content management system (CMS) itself.
A website redesign implements brand colors, logos, fonts, textures and more to give your site a fresh face and help users learn who you are and what you do. A website redesign is also a great opportunity to reexamine your messaging hierarchy to help people navigate through everything you have to offer and achieve accelerated metrics of success. 
Website Redesign vs Website Refresh
As mentioned above, during a website redesign, extensive changes will be made to both code and the website's appearance. In comparison, a website refresh focuses more on updating the visual look and feel of the website. For the most part, the website's structure and codebase are the same, though some minor tweaking may be performed.
14 Signs Your Website Needs a Redesign 
Once you have decided that a website redesign is needed, you should take a deeper dive into your website's analytics data to uncover pain points and weaknesses. With this in mind, below are 14 telltale signs that confirm it's time to invest in a new website.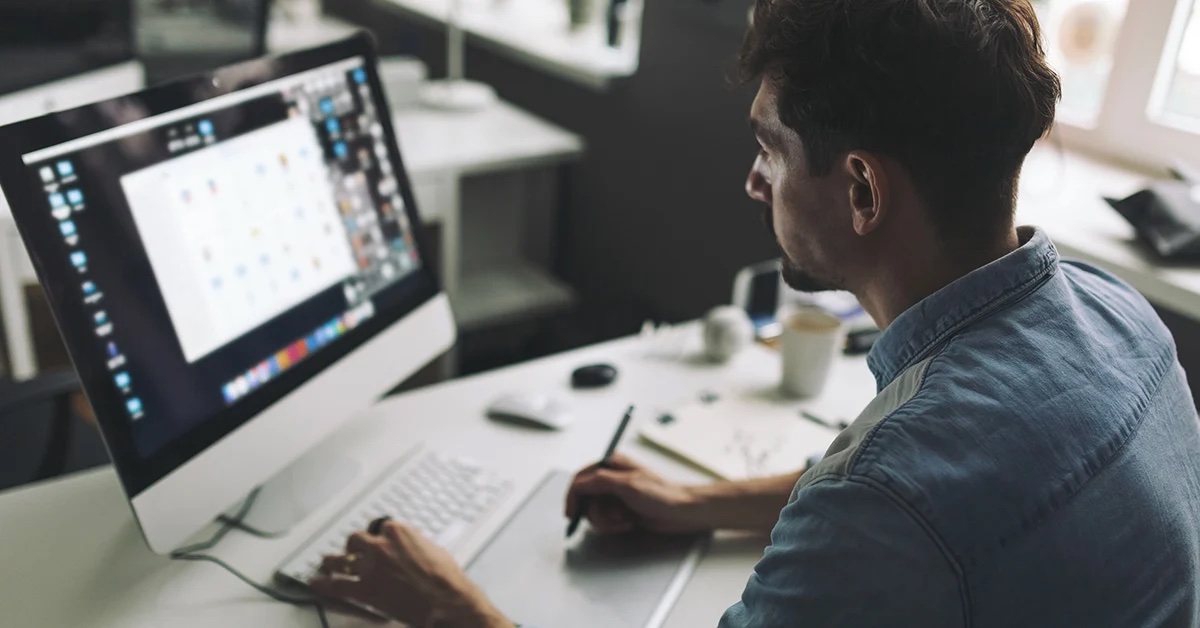 1. Inconsistencies Across your Brand
It is common for organizations to change their branding over time as their market and target audiences evolve. It is essential to make sure your website offers users the same look and feel as they navigate through each platform, from your website to social media and more. 
Having consistent branding helps to visually reinforce your organization into a visitor's mind, as well as provide a feeling of comfort, approval, and trust. These positive feelings go a long way towards converting visitors into leads, and leads into conversions.
2. Your Website is Difficult to Navigate
Your website's navigation is a critical element to its success. It works to inform visitors where they are, where they have been, and show them where to go. Having a disconnect at any level of a user's journey can lead to confusion, frustration, and website abandonment. This often leads to a decrease in sales and returning visitors, along with an increase in frustrated users and high bounce rates.
Fortunately, with proper planning and the use of excellent navigation design fundamentals, any visitor will be able to navigate your website with ease and have a great experience.
3. Your Website is Not Responsive
If your website does not have a mobile/phone responsive interface, a website redesign is a no-brainer. According to CIODive, in 2018, up to 70% of search queries came from mobile devices, and Google now bases its rankings on the mobile version of your website rather than the desktop. If your website is not responsive, meaning it automatically adjusts for different-sized screens and viewports, your search engine rankings are being diminished dramatically.
If you have questions about whether your website is responsive or "mobile-friendly"? Google provides a simple, mobile-friendly testing tool that will evaluate your website in seconds. Not happy with the results? That might be a good indicator that you should revisit your website's design and improve its responsiveness.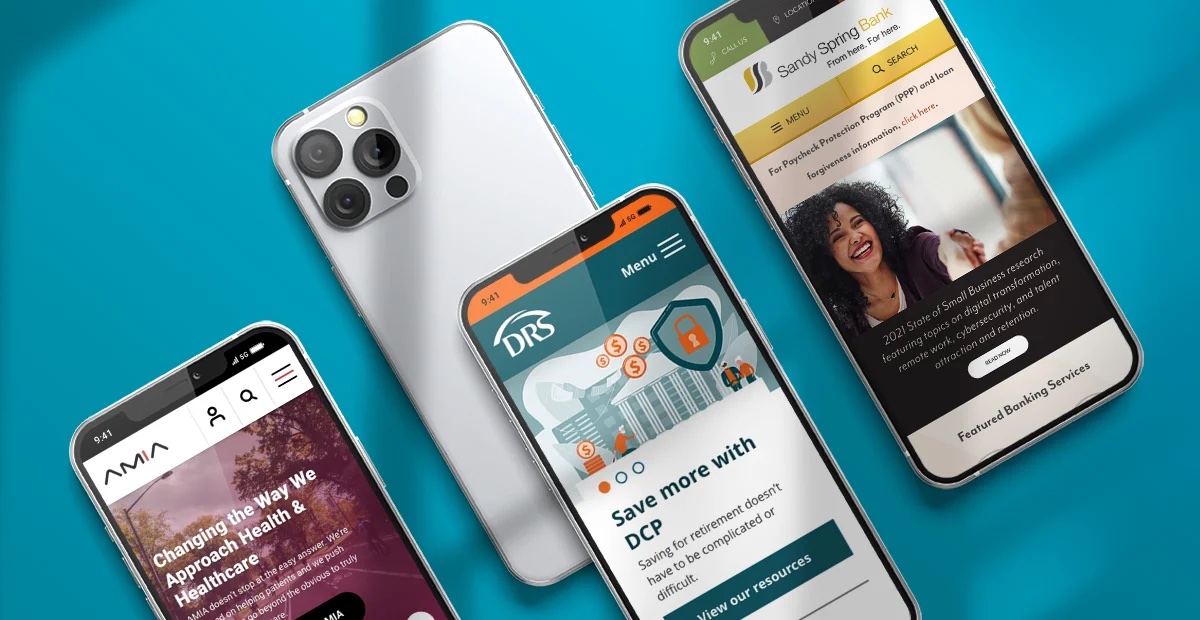 4. Your Websites Needs New Functionality
As your organization grows and evolves, you may need additional features to keep your business growing. New integrations can assist with marketing campaigns, social media, and search engine optimization. 
Adding new functionality allows you to make the website experience better for your users and your business. Keep your business goals in mind when you begin to brainstorm your redesign objectives and be sure to incorporate new functionality necessary to help achieve those goals.
5. Your Website has Security Issues
Web security is one of the last things many organizations think of when contemplating whether or not it's time to redesign their site; however, this is arguably one of the most important aspects to keep in mind. Many websites hold valuable information about their customers and clients, making it essential to ensure that your website is as secure as possible.
Older websites may hold increased security risks because they are not updated with the latest coding standards and security patches. A website overhaul could be your best option if security is a concern.
6. Your Competitors have Better Websites
Keeping tabs on competition within your industry is advisable, especially since your potential customers are likely looking at, and interacting with, some of those competitors. More often than not, users interact with a brand online before shopping for their products or services. If their website is easier to navigate, cleaner, and is better optimized for conversion, you could be at a disadvantage in a head-to-head matchup, which means losing potential customers. This is why your competition could be the key to knowing when a redesign is necessary.
7. Your website is slow
The speed at which your website loads can significantly impact your business. Recent studies have shown that about 40% of online searchers will abandon a website that takes more than three seconds to load. This can affect user experience and website conversions. In addition,  slow load times will negatively impact search engine rankings.
It is a good practice to test your web page load times, annually, at the very least to ensure there are no issues for mobile visitors. We recommend using Google's Lighthouse Tool to test your website's speed.
8. Your Website has Poor User Experience 
User experience (UX) is imperative to building a successful website. Pleasing users sounds simple in theory, but many websites miss the mark in execution. To provide a great experience, you must provide the user with easy navigation, valuable and engaging content, and clear calls to action while also maintaining clean, visually pleasing layouts and on-brand design elements. 
The Google page experience update released in mid-2021 provided updated metrics to help judge a user's experience called the Core Web Vitals. You can see how your website ranks against these metrics inside your Google Search Console. To learn more about the new Core Web Vitals update, check out our blog post "The Google Page Experience Update" here.
9. Your Website has Bad Conversion Rates
Having potential customers find and interact with your website is excellent, but if those visitors are not converting… there's a problem. Websites that have a hard time generating leads and conversions typically are missing key elements on-page to help with the conversion process.
These missing elements could be an array of items, including social proof, clear calls-to-action (CTA's), content that speaks to your target audience, or a variety of other things. If they are not converting, odds are they are with a competitor. This makes low conversion rates a telltale sign of a need for change.
10. Your Website has SEO Difficulties
When your website is not ranking well on search engines, it's bad for business. This could indicate a problem with your website and the lack of search engine optimization. Your website should be your most powerful marketing tool, so if your search results are less than desired, it could be time to revamp your website.
To be sure that your SEO issues are website-related and not just a lack of proper optimization, it may be a good practice to have an SEO audit completed for your website. A digital marketing professional, like those at Unleashed, can review your website and let you know what actions would need to take place to help increase your search engine rankings.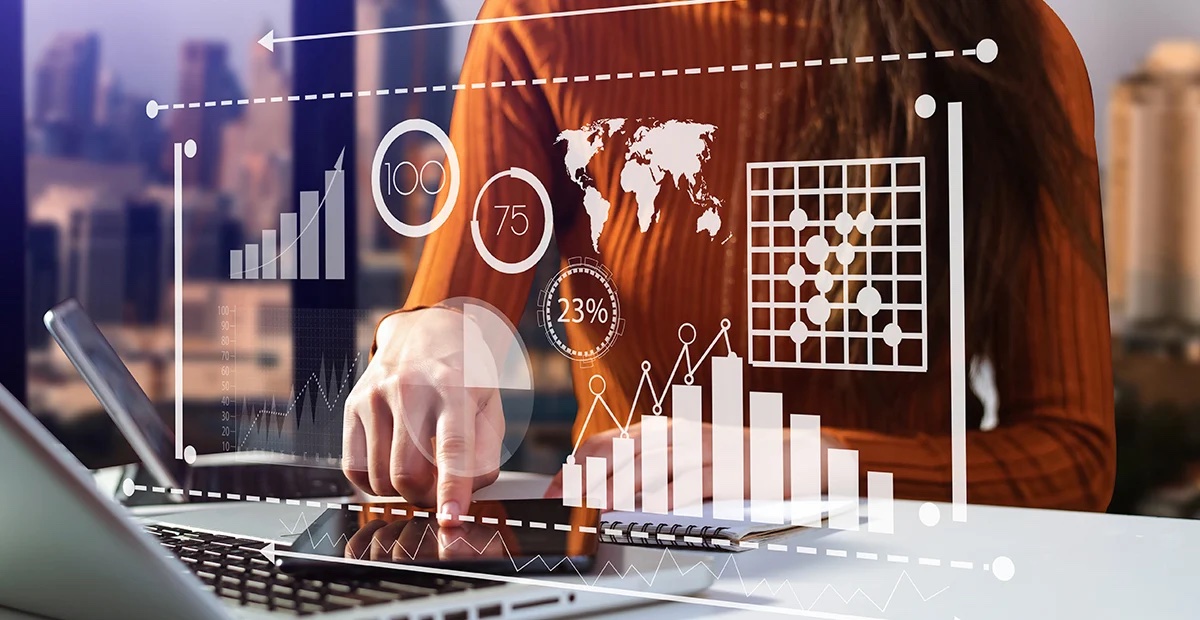 11. Your Website has Outdated Design
Today's web visitors have an idea of what a professional website should look like. If your website is cluttered with poorly sized images, bad content placement, and terrible color choices, it will impact the perception of professionalism and trust of your website and brand, causing potential clients to doubt your product or service.
Remember, your website should be the face of your business. Long before you ever speak with a lead or prospective client, they will have most likely interacted with your brand online, and bad first impressions are hard to overcome. To establish trust with your prospects and visitors alike, make sure you place your best foot forward with a clean, professional and modern website.
12. It's Difficult to Update Your Website Content
Making changes to your content, adding a blog post, or updating small elements of your website should not require a minor miracle. If your website's platform makes it difficult to achieve minor changes, you may want to consider a website redesign and look into a new, more friendly content management system (CMS).
There are many open-source CMS options to choose from that make adding, creating, and updating content simple. To learn more about what CMS may be suitable for your business or organization, take a look at Drupal, WordPress, and Adobe's Magento, then compare and contrast the benefits of each.
13. Your Website has a High Bounce Rate
If your website has a high bounce rate, you should definitely take notice. Your bounce rate is calculated by the number of visitors who came to your website and left without viewing another page (you can find your bounce rate easily in your Google analytics report under audience overview).
Different kinds of pages will have varying bounce rates. For instance: a page containing a contact form should have a higher bounce rate than your home page. Having a high bounce rate could be caused by many things including, but not limited to, slow page load speed, inadequate or unclear content, poor UX design, or other factors.
14. Your Website is Old
There is no set expiration date for a website, but clients often ask, "how often should you redesign your website"? A good rule of thumb would be every three to five years. Why? Because technology changes quickly, along with design best practices, search engine optimization (SEO) strategies, and functionality options.
If your website is more than five years old, it's probably time to start thinking about a redesign. At this age, the value of website redesign or refresh is easy to see, and the impact a redesign can have on your business would be extensive.
8 Steps For Planning a Website Redesign
If any of the above signs are pointing you towards a website redesign, steps are needed to ensure a successful redesign and launch, beginning with a talented, insightful and competent team to move your project forward.
1. Building Your Team
The first thing you must do is establish a team of stakeholders to oversee the project. Be sure to include members from your sales, marketing, design, development, and strategy teams, along with executive-level managers. These team members will hold an essential role during the planning process, and each will bring a unique perspective on what your website needs.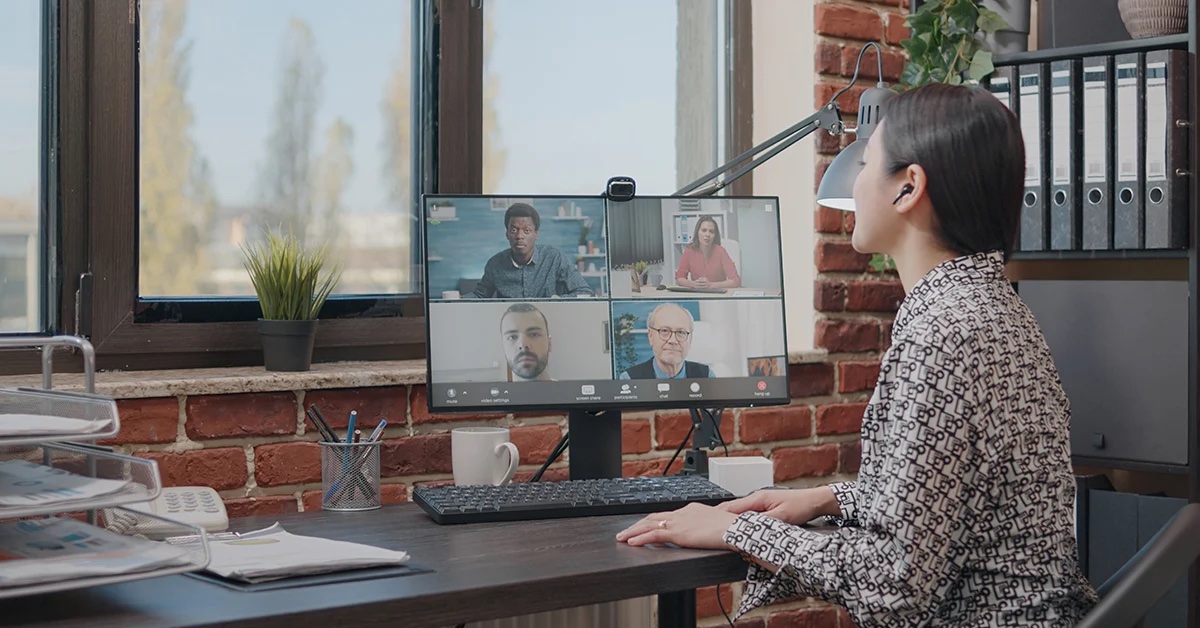 2. Benchmark Current Metrics
The only way to understand if your redesign efforts are successful is to measure them against benchmarked records. Start by identifying current website metrics like page views, time-on-page, page speed, bounce rates, and other baseline statistics. 
Then Identify the top-performing assets on your website; these pages include:
High organic traffic pages 
Pages with the strongest backlink profiles 
Pages with the highest conversion rates 
Pages with the most organic search impressions 
Important service or product pages
All of this information can be found using a combination of Google Analytics, Google Search console, and your favorite backlink analysis tool. 
3. Define Your Goals
Your redesigned website should be tailored to increase revenue and improve user experience. To be sure the changes you make will hit the mark; you must first identify measurable goals. Then build and optimize your website to assist in achieving those goals, including:
Increasing new leads and form submissions
Enhance current SEO/keyword rankings
Improve time on site metrics
Reduce bounce rate
Whichever goals you choose, make sure they align with your organization's priorities. Plus, keep in mind that some of your goals will be dependent on each other.
4. Personas and User Journeys
Identifying your target audience will allow you to craft content and build out user journeys that align with want matters most to that group. Defining your buyer personas during the redesign process makes it possible to strategize and build assets to improve user experience and drive conversions. 
If you need help getting started with this step, HubSpot offers excellent resources and templates for establishing buyer personas and segments. 
5. Brand and Messaging
Before you start developing your new website's design, content, and value proposition, you must first decide if you are going to keep your current branding and messaging. As your business evolves, so must your messaging and branding. Use this opportunity to position your brand identity in a way that connects with your target audience. 
Review the voice and tone of your messaging for consistency, not only on your website but any platforms associated with it.
6. Protect Your SEO
Protecting your SEO efforts during a redesign should be a high priority. This is why members from your marketing need to be involved in the redesign process. Their job is to ensure all SEO best practices are followed during the new website build. Your keyword footprint must also be benchmarked to see if the redesign was successful from an SEO perspective. This process should include:
Uncovering the current keyword difficulty baseline 
Identification of top-performing organic assets 
Keywords that rank in the top 10 positions  
A matrix of current keyword numbers within the following buckets 

Positions #1-3 
Positions #4-10 
Positions #11-100 
Keyword information can be found using an SEO tool like Ahrefs or SEMRush. If you are unsure what SEO tool to use, check out our blog post "22 SEO Experts share their favorite Backlink Analysis Tool" here.
7. A New User-Focus Design
One of the most important aspects of a redesign is to make it easier for visitors and potential clients to navigate and find the information they want on your site. As of the third quarter of 2021, about 50% of all web traffic in the United States originated from mobile devices, according to Statista. 
This statistic makes it more important than ever to have a responsive website designed to provide a great experience no matter the screen or viewport size.
8. The Website Launch 
All the hard work has been completed, and now it's time for launch! After the site is live, it's time to complete some testing to ensure everything went according to plan. Eight high-priority checks must be completed as soon as your new website goes live. 
HTTP status codes:  Do you see any server errors? 
Robots.txt files: Make sure search engines can crawl the site.  
Check no-index tags: Make sure search engines haven't been accidentally restricted. 
Verify canonicalization: I recommend self-canonicalizing all of your new site pages unless they should be canonicalized to another page. 
Test your redirects: Are they working as they should?  
High priority assets: Manually review all high priority pages for errors 
Google analytics: Are you collecting data?  
Search console: Submit your homepage by using the "Fetch as Google" feature and check for errors.
This is also an excellent time to run website performance tests and check page load speeds. Be sure to continue to monitor your new site in the coming weeks and months. After about two months, start measuring and comparing the new website metrics to the last benchmarked numbers from the old website.
Is It Time to Redesign Your Website?
There are many things to keep in mind as you consider if it's time to redesign your website. If when reading the signs we listed above, you started thinking, "Yes! this describes my website" don't worry, we can help! Get in touch, to start moving your website forward and growing your business.