The Unleashed team is built from the combination of unique individuals that come together in pursuit of giving our clients a satisfying digital experience that meets their organization's web goals. Geoff Thompson is one of our front-end developers who makes it his mission to build web products that not only surpass expectations but make the client's life easier. Read more about Geoff and what drives him.
1. How many projects are you working on? What is your favorite? 
I am working on nine projects at the moment and my favorite is NAFSA, whose website I helped build and now provide on-going support for. 
2. Are there any project challenges you are currently stuck on? 
My teammates help me avoid getting stuck on project challenges, but I am working toward a Drupal backend certification and will be working through the new challenges that present in the next few months.
3. When you can't find a solution for a project, where do you go for answers?  
My first visit is to the Drupal community because specific challenges I face are often documented and discussed there. Even if there isn't a solution in the community the details exchanged are often enough information to get oneself over any hurdles. 
4. What is your favorite part of a digital project?  
My favorite part of a digital project is seeing its components work and solve problems for our clients.  
5. Are there any certifications you want to get this year?
Why?  
I expect to get my Drupal 8 Backend Developer certification this summer. My experience in Drupal has been focused on frontend development and site-building so getting my backend certification would round out my skillset.
6. What is your favorite type of client website to work on? Why?
My favorite clients to work with are associations because they tend to have complex editorial processes and Drupal is a natural fit for their needs. 
7. What have you been doing to stay fit during quarantine? 
Screen golf. After work, I go downstairs to my simulator and play some of the finest and most fun golf courses on the planet from the comfort of my living room. My favorite virtual loop has been Pine Valley Golf Club in New Jersey.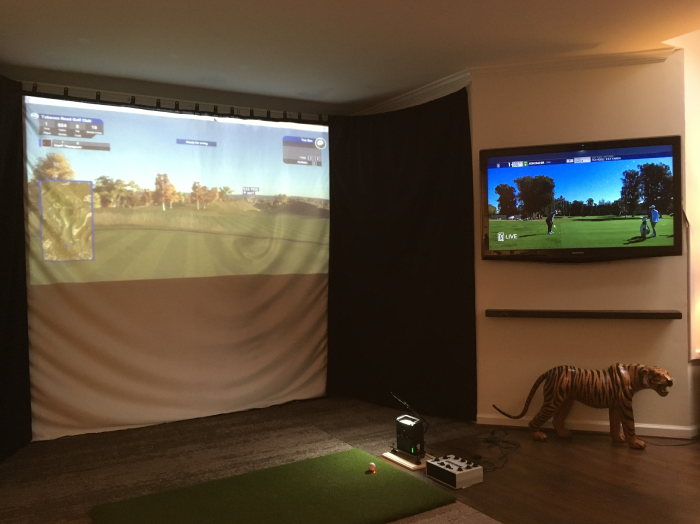 8. What is the first place you are going after covid? 
My local ice rinks.