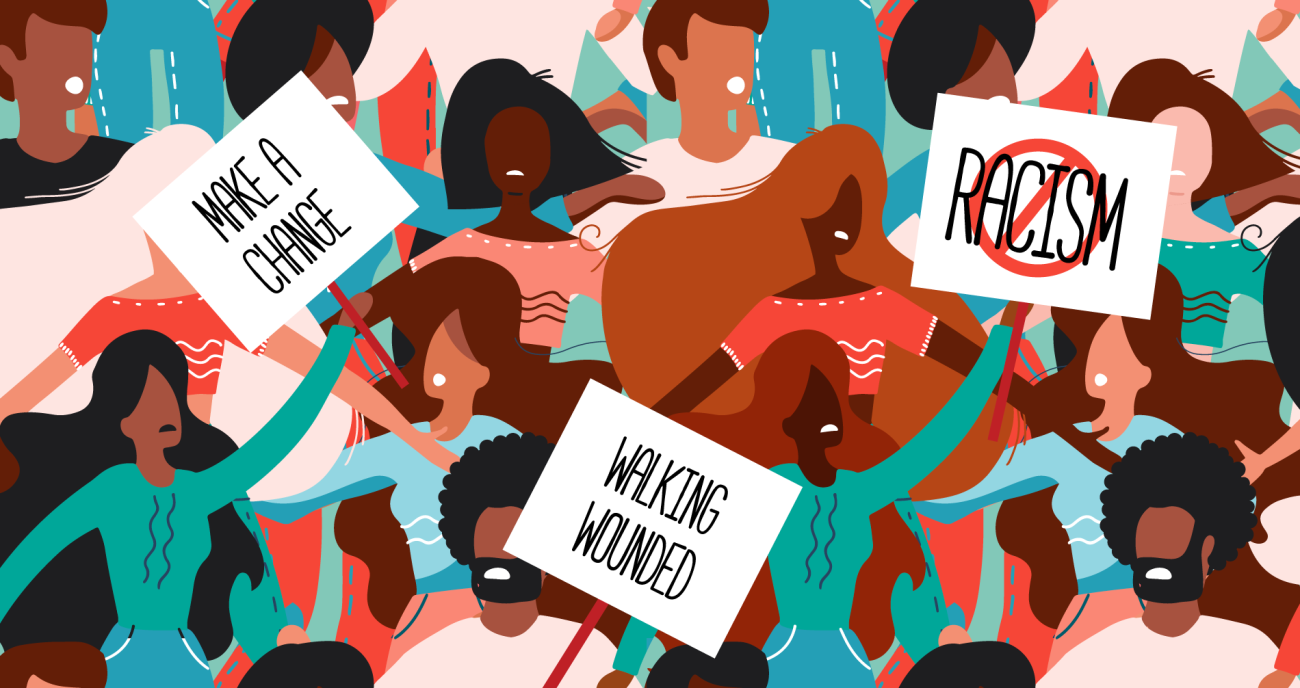 Walking wounded.
This is how an African American colleague of mine described his pain and anguish in the days following the killing of George Floyd.  As we reflect today, on Juneteenth, a day to commemorate the end of slavery the United States, those words –walking wounded– still resonate in my mind and heart.
Juneteenth: Celebration and Reflection
To many outside of the African American community, Juneteenth remains unfortunately unknown. Recognized by 47 states and also known as Freedom Day or Jubilee Day, it is held on June 19 to commemorate in 1865 when Union General Gordon Granger read federal orders in Texas declaring the end of slavery.
This was more than two years after Lincoln formally freed slave via the Emancipation Proclamation. It is symbolic of how slow true freedom has come to the African American community. As Texas Rep. Al Edwards said after his state recognized Juneteenth, "Every year we must remind successive generations that this event triggered a series of events that one by one defines the challenges and responsibilities of successive generations. That's why we need this holiday."
Juneteenth is a time of celebration and reflection, and this annual acknowledgement of emancipation is but a small step in a march that continues to this day.
Personal Reflection
I have been wrestling with how our company should address the events in Minneapolis and the recent national and global protests. Since then, I have struggled with finding the words to express the pain and helplessness that we all felt. But I realized these are not private struggles. We can no longer ignore these issues. We must challenge our own perceptions and bias. We must have the difficult conversations.
At the end of the day, I must answer the fundamental question: Does systemic racism exist in America?  At one point in my life, when I was younger, I didn't want to believe this.  As a former diplomat who served with military servicemen and servicewomen in both Iraq and Afghanistan, I didn't want to believe that some of our warriors – because of their skin color – would be treated differently at home.
Due to its absurdity and offensiveness, I didn't want to believe that America has systemic racism.  But as I grow older and consider the long-lasting effects of slavery, Jim Crow laws, segregation, an endless list of tragic events often left out of our textbooks,and the recent events that have sparked our national conversation, it is impossible to deny. Juneteenth reminds us that slavery and its aftermath were institutions that existed for most of our country's history. They left indelible stains that remain and with a legacy that cannot be ignored.
My late father left his home country of Indonesia and immigrated to this country because he dreamed of raising his family in a country where his children would be treated equally and fairly. After talking with and listening to family, friends, colleagues, and co-workers, I realize that promise of freedom hasn't been fully delivered to many of our fellow citizens, especially our African American citizens.  This reality of an America not fulfilling its promise has been very, very hard for me to accept, but I've had to.
Corporate Commitment
Juneteenth is a day of solemn remembrance, but it is also a hopeful day as we consider what can be achieved to move our country forward.  In this spirit, I want Unleashed to do better, to do more, and to set an example consistent with our mission "To be the best without exceptions or excuses."
As the new CEO of Unleashed, this is not exactly how I envisioned my first public post after I joined late last year. However, it is the right thing to do for the company, our team members, our clients, and our communities. And as a leader in website development and implementation, we must set the standard of excellence in our industry and lead the way towards change. We must address diversity and inclusion in the technology industry. We must take a stand.
The Unleashed executive team is committed to establishing a safe and welcoming environment for all team members, and a necessary step in that effort is to recognize Unleashed role in fighting racism.  It is a role we all must share, and Unleashed will not shy away from our responsibilities. It starts by listening, but it must be followed by action and a commitment to an anti-racist culture.
Note: The Unleashed CEO is a periodic blog post where I will share my insights about our company, our clients, our communities, and the world around us.