COVID-19 Spurs Drupal Community Adoption of Sitewide Alert Module 
With the COVID-19 pandemic changing the course of business, there is a greater urgency than ever before to maximize digital communications with your community and stakeholders.
An increasing number of website managers have an immediate need to implement website-wide alerts to provide visitors with the latest information about how an organization is operating during this public health emergency with constantly evolving guidance from federal, state, and local officials. The situation has reinforced the crucial ability for businesses and organizations to easily and quickly communicate important messages.
One of the advantages of Drupal is being a part of an open-source community of experienced developers. As proud members of this community, the Unleashed team, led by Lead Web Developer Chris Snyder, was excited to contribute the Sitewide Alert module to show alerts to visitors of a website. (as seen below)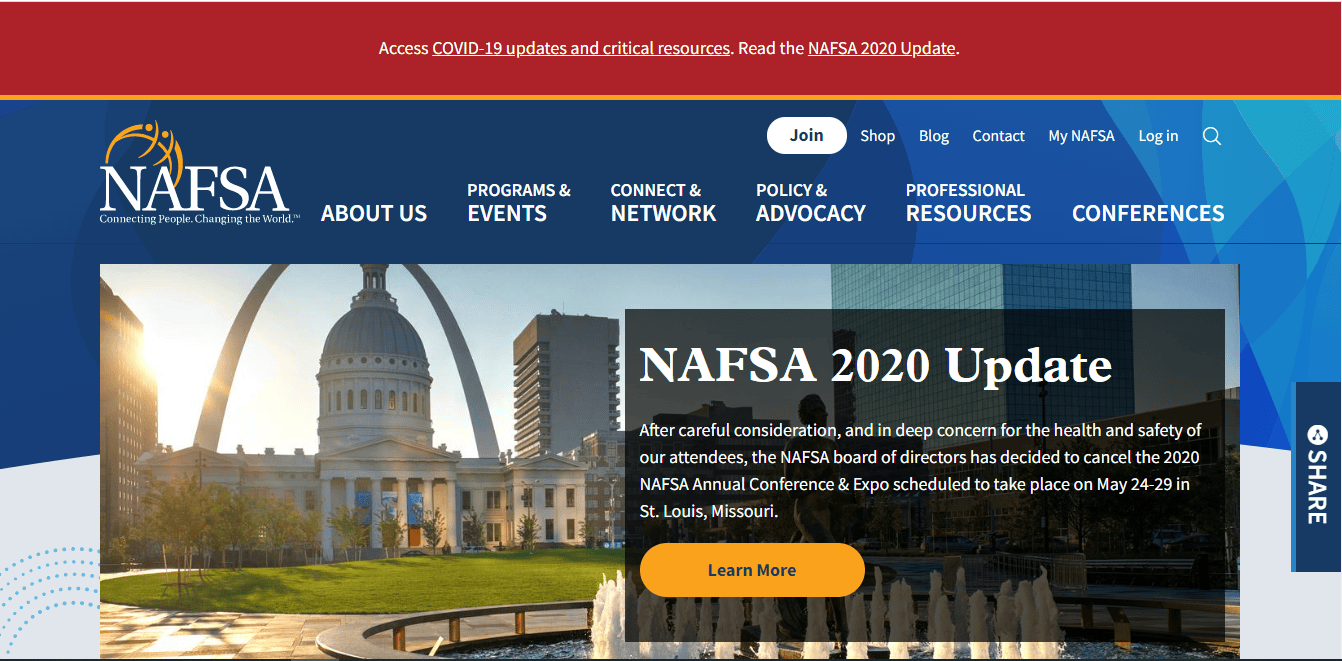 After working with a client to meet this need for emergency communications, we then shared the Sitewide Alert module with the Drupal community for all to use freely, providing the ability to show alerts at the top of your website. Not surprisingly,  we have seen a huge uptick over the last few weeks in the number of websites that have installed and are using our module to provide vital information to their visitors.

Features of Sitewide Alert
This module can be used for showing messages at the top of your site to inform your visitors of planned maintenance periods, shipping delays, flash sales, and urgent emergency information, such as COVID-19 updates. This module includes several key features:
Alerts are rendered at the top of the site regardless of the theme used (no block configuration).
Multiple alerts can be displayed at once.
Alerts can have different styles. The number and type of styles are configurable. For example, you can create a very important alert that is red and a subtle one that is white.
Alerts can be configured to all visitors to dismiss the notifications and avoid future alerts, so they are not notified again.
Alerts can be displayed on all pages, (including administrative pages) or can be limited to a subset of pages.
Alerts are loaded and displayed using a React component that will display new alerts immediately, even if a visitor is already on the page.
Alerts are designed to avoid breaking your full page and dynamic caches.
Alerts can be scheduled to show and hide at specific times.
For more information about installing, configuring, and styling the Sitewide Alert module please view the SItewide Alert project page. Please contact Unleashed with any additional questions here.
A Commitment to the Community
Whether it is spurred by an emergency or simply part of a yearning to be better, Unleashed is proud to be part of the Drupal community, and will continue to contribute back to the community. We understand that this is in the best interest of ourselves, our Drupal colleagues, and the clients and visitors that we support.