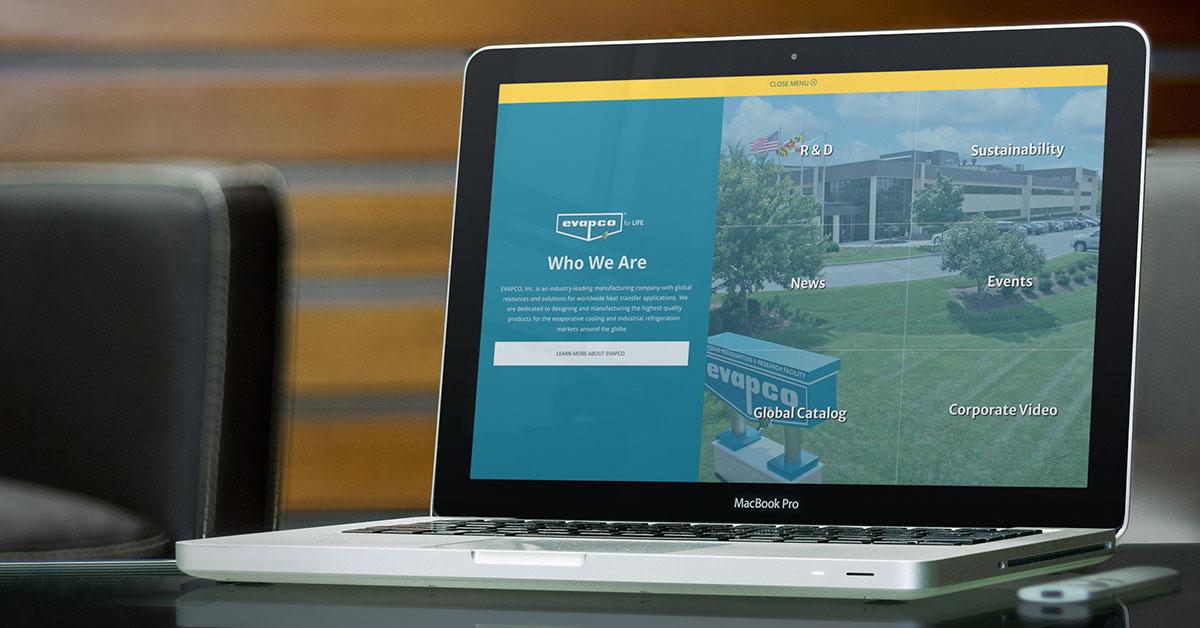 Unleashed client EVAPCO Inc. is an employee-owned manufacturing firm that is based in Taneytown, Maryland. While its headquarters are in Maryland, the company has a global footprint and provides solutions worldwide for heat transfer applications. Since 1976, EVAPCO has relied on technological advancements to become an industry leader in engineering and manufacturing.  
With insights, from overseeing the digital transformation of one of Maryland's largest manufacturers, EVAPCO Director of Software Development Mike Hilker will participate in the upcoming panel "Determining the Right Web Presence for Manufacturers" hosted by Unleashed Technologies, MDMEP, and Think. 
EVAPCO specializes in building and manufacturing commercial HVAC, industrial refrigeration, and even power generation. While the firm is a U.S.-based organization, it has substantial operations in Asia, Australia, Europe, Brazil, and South Africa. Even with the companies wide-reaching expertise and expansive geographic coverage, their simple and user-friendly website is an engaging corporate digital gateway for a diverse audience. 
Through EVAPCO's 40-plus years in operation, the organization has used web technology and custom software to transform a complex, manual sales and solutions process into a simple process that can be done by a broader range of personnel while maintaining a high standard of excellence for custom commercial solutions. Spectrum, the software that transformed EVAPCO's solutions process, is now used by industry partners and other experts in the industry to configure solutions for new jobs. The software allows the companies products to be sold passively across the globe.  
EVAPCO understands the efficiencies and long-term cost-saving opportunities that are intertwined with digital transformation. EVAPCO leadership continues to invest in innovative technologies and priorities maintaining and expanding their current digital stack. 
Learn more about EVAPCO and its investment in digital transformation by enjoying Unleashed President Mike Spinosa's discussion with Mike Hilker in our latest interview. Get a chance to meet Mike Hilker and other leading manufacturing executives at our upcoming panel discussion.  
Want to hear more about the digital perspectives of EVAPCO, Tulkoff Food, American Bully and the MD MEP? Join us at Sept. 16 at The Guntry at Ownings Mills. RSVP today.