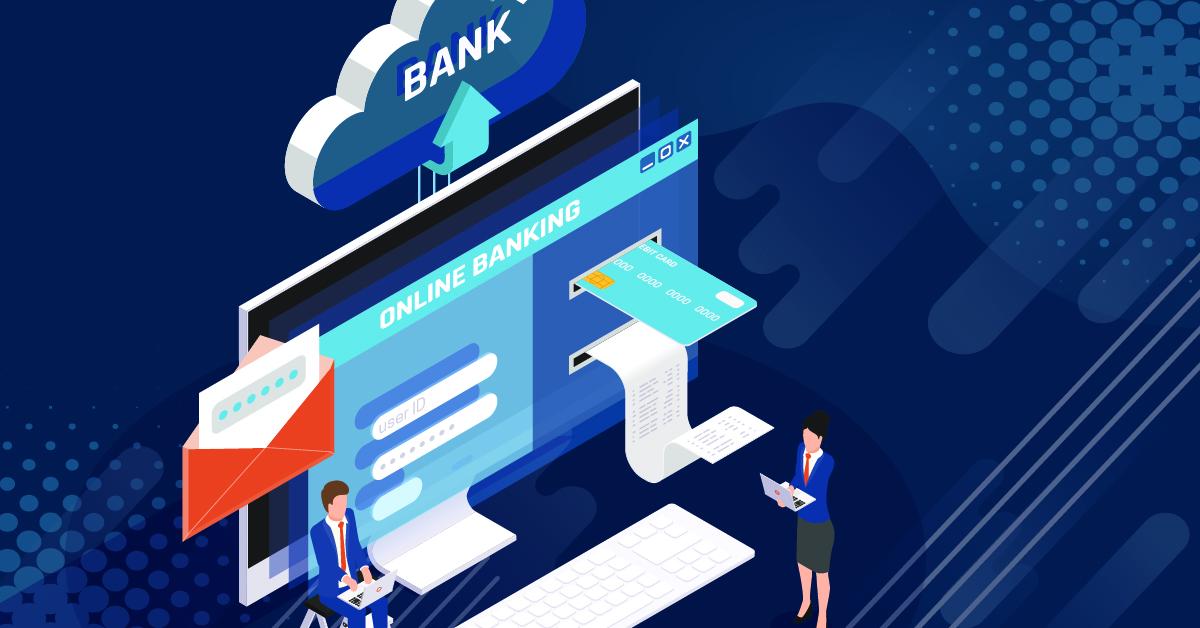 Personalization in Banking: Everything You Need to Know
Personalization isn't a new concept. In fact, a recent study found that 53 percent of customers expect their offers to be personalized, and 62 percent expect companies to anticipate their needs. This is great news for banks and other financial institutions looking to build a deeper understanding of their customers while expanding their product offerings and services.
Now's the time for your bank to gain a competitive advantage by capitalizing on the power of website personalization by delivering a more user-centric and solutions-based experience for your members and visitors.  
There are three key principles that banks must always keep in mind if they are to be successful. Luckily, I will share these three principles with you today.  
But first, let's take a look at what personalization is exactly and how it offers a competitive advantage.
What Is Personalization?
The foundation of personalization resides in using the data gathered from interactions visitors have on your website. The collected data is used to understand the visitor and provide the next best action or content recommendation to the visitor based on their history. The result is a more customized experience that drives user engagement, increases ROI, and builds brand loyalty.
Personalization as a Competitive Advantage
Personalization provides a competitive advantage that differentiates your bank from competitors by allowing you to better understand and reach your customers with one-to-one tailored solutions for their needs.
Building Omnichannel Experiences 
Allowing customers to continue their experience on other channels helps to reinforce your brand's stickiness and increase overall engagement with your marketing efforts.  
Understand Customer Needs 
Combining like-customer data into defined segments allows you to better understand a group of customer's wants and needs through a more holistic view that takes advantage of similarities.  
Customer Retention 
We all know it's more expensive to acquire a new customer than to retain a current one. Build perceived value by offering perfectly fitted products or services important to them.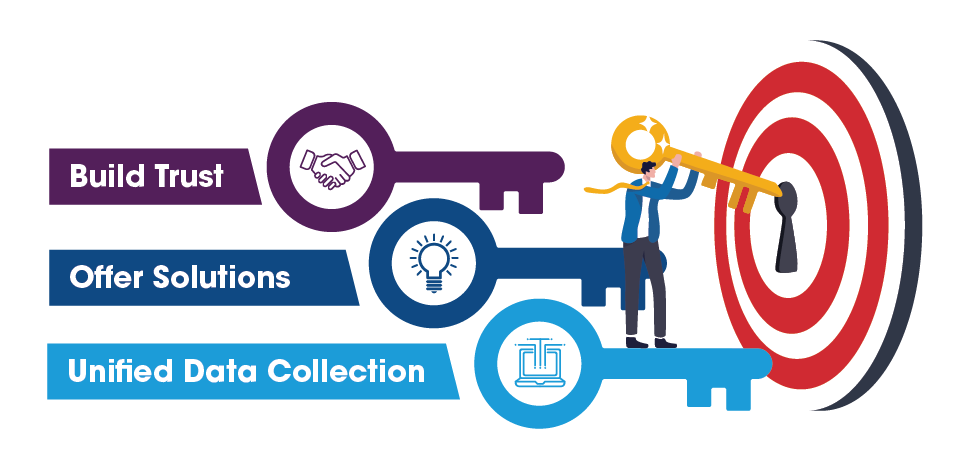 Three Keys to Personalization in Banking
Now what you've been waiting for. Here are: three key principles that must be followed for proper implementation and continued personalization success in the banking arena.
Build Trust 
Building trust is arguably the most important principle that must be followed. With trust, your recommendations will be considered; without it, no matter how well-crafted your messaging might be, you will be seen as spammy and be ignored. 
Offer Solutions 
Transform your mindset from a product marketing approach to a solutions-based approach. Try to understand what your customers are really looking for, what they need, and why. With that information, you can then provide educational content and offer solutions when the need is top of mind.
Unified Data Collection 
Unification of data is critical. More often, banks and financial institutions have data scattered and siloed in different parts of the organization. This incomplete data can severely limit and even undermine your personalization strategy.  
This is where choosing the correct digital experience platform makes all the difference. Acquia's personalization platform allows for a full 360-degree comprehensive customer profile while unifying all your analytics data in one place. 
As a certified Acquia personalization partner, Unleashed has the experience and know-how to create seamlessly adjusted experiences as needed for every individual across properties, devices & channels based on real-time events & actions. 
Benefits of Personalization in Banking 
While implementing a personalization strategy has many benefits, we have chosen the four approaches we feel can provide the greatest value for banks.     
Increased conversions: More relevant and strategically placed calls-to-action assist with increasing overall web conversions. 
Relevant Product Recommendations: Gathered data allows for product recommendations based on user behavior and preferences.  
Customer Loyalty: Increased trust and brand affinity lead to delighted customers and increased brand loyalty. 
Educated Buyers: By providing content they are interested in, customers better understand your product offerings. 
Closing Thoughts 
When a personalization strategy is implemented properly, it can reduce acquisition costs, boost conversions, and increase revenue. Hopefully, you gained a better understanding of a successful personalization strategy for banks. Moreover, you will begin to explore and assess ideas you can incorporate into your personalization strategy moving forward. 
If you are a bank or financial institution that wants to learn more about personalization or are looking for the right partner to assist you with your personalization journey, we are here to help. 
In an effort to share our expertise and prepare the banking community for personalization. Unleashed will be hosting "Five Simple Steps to Use Personalization to Boost Your Digital Experience" at the American Bankers Association's Marketing Conference on September, 27th. If you would like to attend our session, please register for the conference at https://www.aba.com/