It takes more than award-winning designers and developers to make Unleashed the reliable and innovative partner our clients turn to for their digital initiatives. Director of Finance Meghanne Haran plays a critical role in handling a wide variety to ensure our team members have the resources to meet and exceed expectations. This includes financial modeling to ensuring we are staffed to handle new growth, reliably billing clients, providing the latest tax information to our clients and staff, leading various financial audit and banking functions, and much more.  
Meghanne is an organizational powerhouse and a wizard with numbers allowing the rest of the Unleashed team to focus on designing, building, and implementing compelling and awe-inspiring web experiences.  
1. How did you start your career in finance?  
Funny story. I graduated from Salisbury University with a degree in Geographic Information Systems. Upon graduation, I started working at our family-owned business. I started as an operations manager and quickly moved into learning the financials. I was mentored and took classes to better my skills. By the time I left, I was the CFO. 
2. What is your typical workday liked?  
No day is really typical for me, which I like. There is always some variety in what I do. I spend a lot of time in spreadsheets and updating modeling and graphs, so we can see the data of where we are and make future projections for where our trajectory is taking us. This data helps the executive team make sound decisions for the future of the business.  
3. What skills or qualities do you most often in your workday? 
Excel and accounting are the big ones.  
4. What is your secret to staying organized?  
Time management. I block my calendar with tasks and try my best to stick to the schedule so I can complete everything as planned.  
5. What is your favorite part of working for Unleashed? 
Definitely the people I work with. Our team is smart, fun, and quirky and everyone has something to offer to the group. I can't wait to see everyone more after the Pandemic.  
6. When did you join Unleashed? What made the company so successful?  
I started in 2015. I think the company is successful because our team is very proactive, resourceful, and smart. We don't let a challenge stop us from moving forward. We take the time to learn new things and improve so we can tackle the challenge and develop a beautiful and functional product at the end.  
7. As a director, what is a piece of advice to someone looking to start or advance their career in finance? 
Learn all you can from books and school, then just start doing. You will learn the most from good mentors and just doing your job. Mistakes are made, but they are also the best way to learn. Don't get discouraged, be resilient, adaptable, and always be open to learning something new.  
8. If you could have one meal every day for the rest of your life, what would it be?   
Oh boy, that is hard.  Variety is the spice of life and I would get really bored with just one meal. But if I HAVE to choose maybe a shrimp stir fry.  
9. We know you're a Harry Potter fan. What is your favorite book and why? 
The Prisoner of Askaban. It is the first one in the series that really starts to build the depth of the character of Harry. It introduces his uncle and gives Harry a father figure. It is still lighthearted and fun and not as dark and dreary as some of the later books begin to feel. I also really enjoyed the time travel aspect.  It really set Harry out on a journey to realize that he is more like his father than he knew.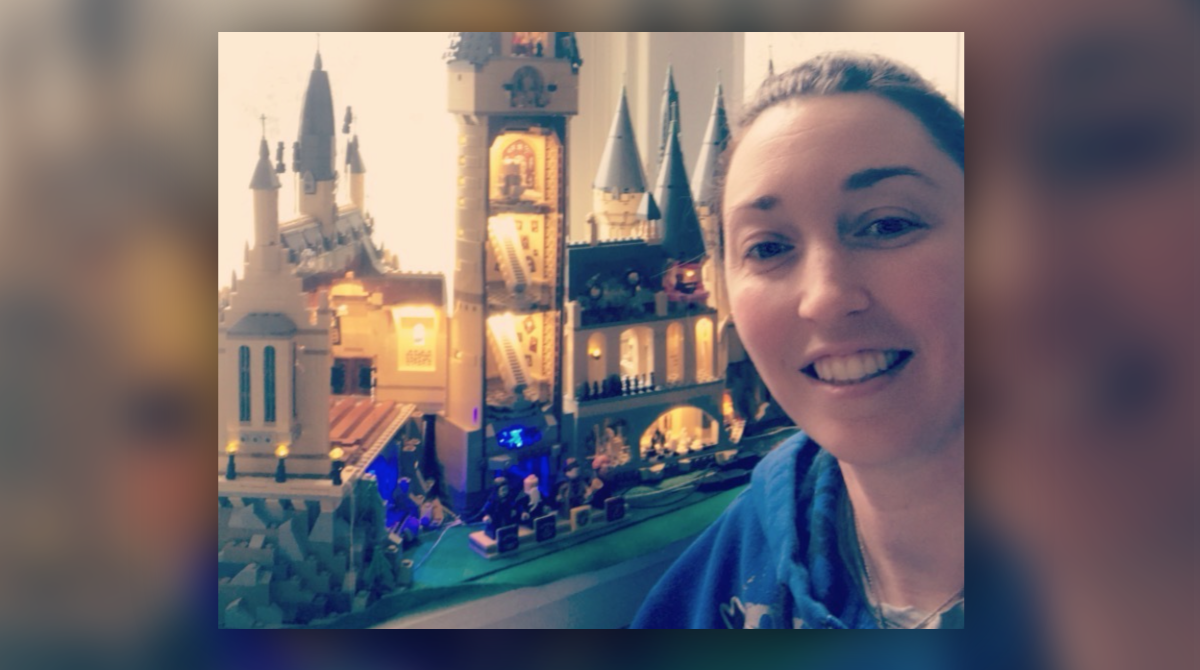 10. What is your silver lining to the Covid19 pandemic? 
Hmmm, still being in the middle of it, makes that hard to answer. I have enjoyed being home and not having to rush around with the kids in the morning. I have also gotten to spend innumerable hours with my kids, something that is once in a lifetime and we will probably never have a time like that again. They are little angels that need to go back to school.